---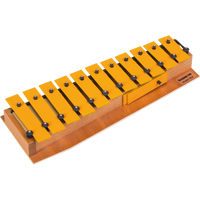 High quality sound with more compact resonance boxes, the 1600 series fulfills every need for a professional music lesson.
High quality bars made of special steel produce ample volume and a rich, strong sound. Includes f# and bb. 
Range is C3 - F4, 13 bars. Includes 2 x GS mallets.

Please note this product is imported and has a 4 - 6 week lead time